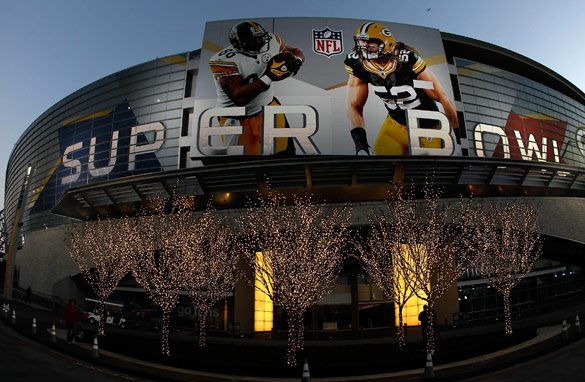 The Green Bay Packers take on the Pittsburgh Steelers in Sunday's Superbowl at the Cowboys Stadium in Arlington, Texas. Last year an average of 121 million viewers watched the game on televsion.
The Green Bay Packers will clash with the Pittsburgh Steelers on Sunday in Super Bowl XLV. For those of you not familiar with Roman numerals, it will be the 45th edition of the marquee U.S. sporting event.
The Super Bowl has become so big, that a 30 second commercial spot during the upcoming game will cost $3 million. Just compare that with $40,000 per spot in the inaugural Super Bowl back in 1967.
U.S. interest is also at an all-time high. Last year's Super Bowl surpassed the final episode of the series M*A*S*H as the most-watched U.S. TV broadcast ever, pulling in an average of 106.5 million viewers. According to futuressport.com, the global television audience for that same Super Bowl was 121 million.