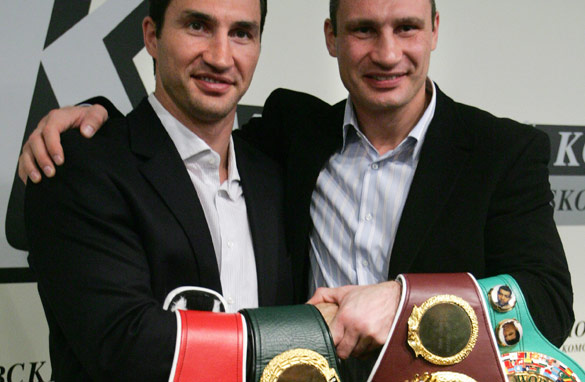 CNN's Terry Baddoo believes the Klitschko brothers are the biggest attraction in boxing.
To be the best you've got to beat the best, so the saying goes. But in professional boxing it seems to be the best you've only got to avoid the best.
There is no doubt that the Klitschko brothers are two of the biggest attractions in boxing right now. Wladimir holds the IBF and WBO heavyweight crowns, while Vitali is the WBC belt holder.
Each lays claim to being the world's best heavyweight, though they will never fight each other to answer the question once and for all. That's understandable, as fighting is obviously a hurting game and the fight would be a sham, because who wants to hurt their own flesh and blood?