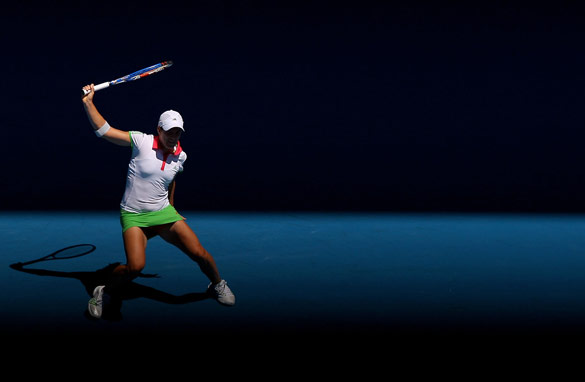 Will the women's game be poorer now that Henin has retired?
When Justine Henin announcement her return to tennis at the end of 2009, I, like most tennis fans was delighted. The Belgian's game is simply poetry in motion and so dramatically different from that of the current crop, with only few exceptions.
In her prime, she showed size didn't really matter and - unlike players such as Martina Hingis - she was able to challenge the "big babes." It was refreshing to see that women's tennis could be about more than just booming ground-strokes. She was the player who made me want to watch.
Kim Clijsters showed that you could return a champion after a lay-off from the game when she clinched her second U.S. Open title in 2009, so when Justine reached the Australian Open final in 2010 it seemed that women's tennis was returning to a golden age.
It proved to be a false dawn as once again injuries to the top players reduced the competitiveness of the tour. This year's Australian Open has provided a real shot in the arm though. There have been some really great matches and the likes of Francesca Schiavone, Li Na, Svetlana Kuznetsova and others have more than made up for the absence of defending champion Serena Williams.
That's why I'm so disappointed to hear that Henin has been forced to call it a day for the second and certainly final time. Women's tennis really is on the up and not a long way from being just as exciting as the men's.
There's a young crop of talent emerging and to go along with those who have been around for a while.
Of course I understand her announcement to finish. Playing in severe pain is no fun at all and it means Henin has given up her quest for the only major to allude her, Wimbledon. Victory at the All England Club was after all her main reason for coming back to the game.
I only met Justine once and it was an absolute pleasure. Though quite shy, the passion and intensity within her was there for all to see. I feel strangely emotional writing this, for I know it's unlikely I will ever see the feisty Belgian playing tennis the beautiful way again. I will miss her. Tennis certainly will too.