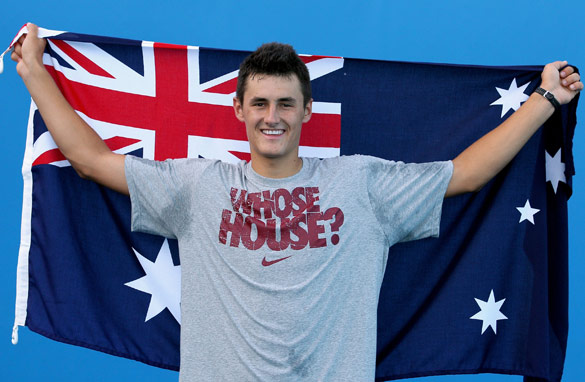 Bernard Tomic's run at the Australian Open delighted the home crowd in the first week of the Melbourne tournament.
As the semifinal line up at the Australian Open takes shape, I've taken a look back over the first week of the Melbourne Park tournament to pick my top ten moments of the event so far.
Fernando Verdasco of Spain against Janko Tipsarevic was one of the highlights of the opening week in Melbourne, even if the Serb tanked the deciding set. World number 49 Tipsarevic played some great tennis and had three match points as he looked to cause the biggest upset of the men's second round. Somehow the struggling ninth seed Verdasco managed to save them all before winning 6-0 in the fifth.
Though world number one Rafael Nadal scored a straight-sets victory against Bernard Tomic, the Australian made it a very interesting third round encounter. The 18-year-old Tomic made nine-time grand slam winner Nadal work hard for the first time in the tournament. The youngster has a unique game and an abundance of confidence and, unlike so many, he did not seem particularly overawed as he battled the Spaniard in the Rod Laver Arena. It was a fun match to watch and a good test for Nadal, who passed with flying colors.