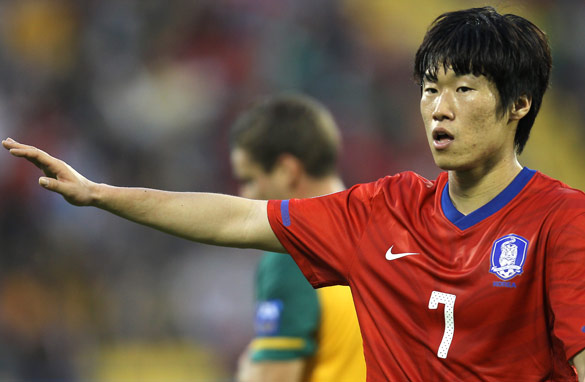 Which players will help lead South Korea's bid for a world title after the retirement of Park Ji-Sung?
As I watched Japan beat Qatar in an exciting quarterfinal at the Asian Cup, I wondered if a team from this confederation could ever win the World Cup. My first thought was "definitely not," but considering the 2022 tournament is taking place in the region, will AFC nations have more motivation to improve their infrastructure and coaching in order to shine in 11 years' time?
As you probably know, only one Asian nation has ever made the semifinals of soccer's top international event, South Korea in 2002. Now, as well as the Red Devils played, they had the advantage of home support and benefited from some fortuitous refereeing decisions in the matches against Spain and Italy.
Even so, their achievement made many pundits believe a bridgehead had been established for the region's football teams to mount regular assaults on the latter stages of FIFA's flagship event. A hope that has sadly remained unfulfilled. In 2006, only Australia made it past the group phase before losing to Italy, while last year Japan and South Korea were dispatched in the round of 16 in South Africa.