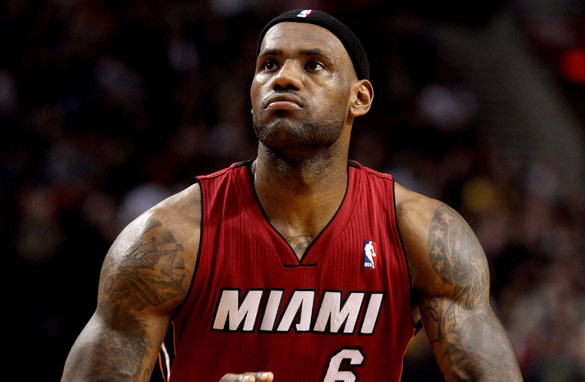 Miami Heat star LeBron James says the NBA should be contracted.
LeBron James was crowned "King James" before he ever stepped foot on an NBA court. He then proceeded to lead the Cleveland Cavaliers to pastures much greener than any they'd experienced in their 40-year history.
That included two of the franchise's three division championships and their only NBA Finals appearance. But in seven seasons with the Cavs, "King James" failed to bring home a championship.
What followed has become the biggest soap opera in recent NBA memory. His much publicized divorce from the Cavs last summer changed his image from a do-no-wrong highlight reel to a vilified figure that chose to share the pressure of winning with the Heat's Dwayne Wade.