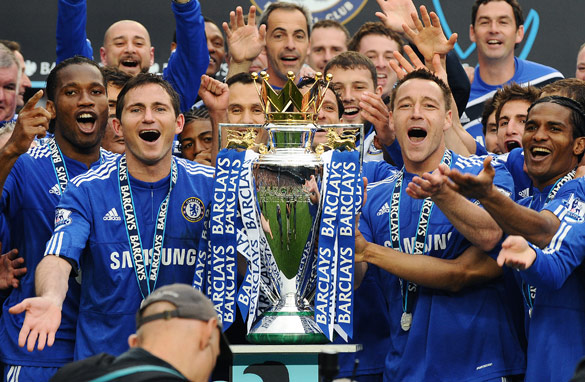 Chelsea won the 2010 English Premier League, but is it the best league in the world?
As you may have seen on CNN recently, FIFA President, Sepp Blatter, joined the debate on which is the best league in the world when he told my colleague, Pedro Pinto, that Spain must hold that unofficial title because it provided the most players for the FIFA team of the year and because Spain won the World Cup with home-based players.
He further indicated that while the English Premier League is the best marketed league in the world, it does not, in his opinion, have the best players or play the best football.
Millions of football fans will be happy to agree with Blatter's assessment, and millions more will disagree. However, the fact is that, at present, we have no quantifiable way of knowing which league is the best.
It's all conjecture based on subjectivity or, in the case of choosing the FIFA XI, pseudo statistics since the make-up of the team was arrived at by way of a vote not any kind empirical data.