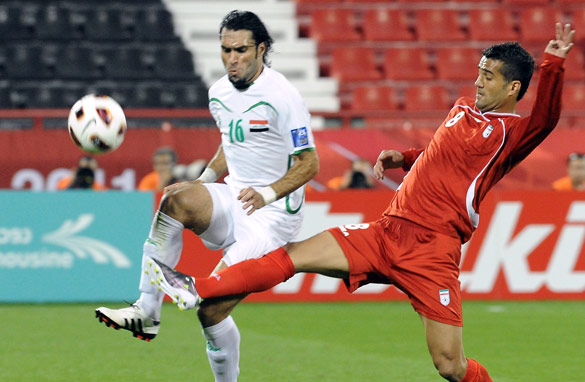 The much-anticipated clash between neighboring Iran and Iraq was played in a half-empty stadium.
The Iran vs. Iraq game was billed as one of the highlights of the 2011 Asian Cup in Qatar. Two giants of Asian football with passionate support and a shared past that has been bloody and violent.
In anticipation of a bumper crowd, street hawkers gathered outside the remote Al Rayyan stadium, 15 miles from the capital Doha, to sell maroon vuvuzelas (the color of the Qatari flag), scarves, flags and packets of sunflower seeds. But business was surprisingly slow.
The supporters from both sides - largely ex-pat Iraqis and Iranians living in Doha mixed with several who had flown in from as far as Shiraz, Tehran, Oslo and London - were loud and vociferous outside the ground, chanting their teams' names as they entered the stadium. But inside, a different picture was painted. FULL POST