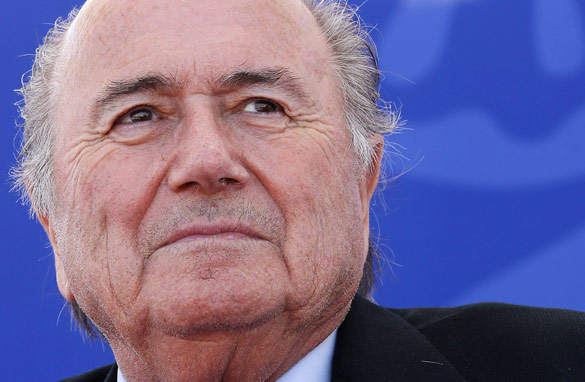 FIFA chief Sepp Blatter had a busy year as the boss of world football in 2010.
CNN sat down with FIFA president Sepp Blatter for an exclusive interview on January 11.
It's been a landmark year for FIFA, world football's governing body, and consequently a hectic twelve months for the organization's president Sepp Blatter.
In 2010 alone, the 74-year-old saw his long-held ambition for Africa to stage a World Cup come to fruition, while the decision over which countries would stage the 2018 and 2022 editions of the event were also settled.
A key tenet of Blatter's leadership has always been to move football into new territories, and by voting for Russia and Qatar to stage the event respectively, FIFA's executive committee ensured new backdrops for the biggest show in world soccer for the coming years.
The Club World Cup - a FIFA-run competition for domestic sides - saw European champions Inter Milan defeat African hopefuls TP Mazembe to be crowned the planet's best by Blatter, marking a triumphant end to the year in Qatar for the Swiss administrator.