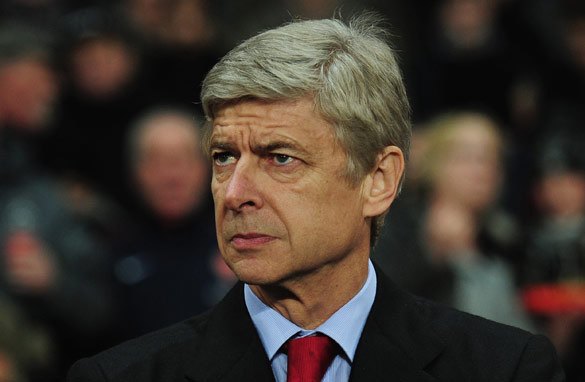 Arsene Wenger has won three English league titles with Arsenal, but none since 2004. (Getty Images)
Let me clear up one thing before I get started: I am not an Arsenal supporter. Never have been, never will be … but, and please keep this on the down-low, I am a bit of a fan!
The English club's manager Arsene Wenger can be a bit of a moaner from time to time, but he is also a genius, and like very few in football these days, puts his club before himself.
Plenty of people have questioned why the Frenchman hasn't bought bigger stars and broken the bank to bring in a reliable goalkeeper. Plenty have said that Arsenal have plenty of style but no substance. Plenty have said a five-year trophyless run should have meant the end of Wenger's long and storied Arsenal career. They are all wrong.