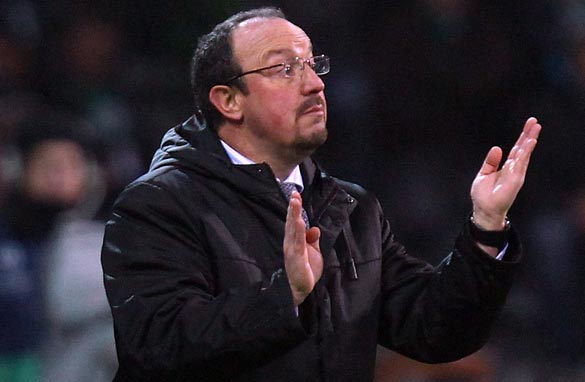 Rafael Benitez faces losing his job at Inter Milan after only six months in charge. (Bongarts/Getty Images)
New country, same old tricks. Not for the first time, Inter Milan coach Rafa Benitez seems to be using the media to influence his club owner's plans – and it's putting the Spaniard's future at the Italian team under threat.
At English side Liverpool, Benitez had the full support of the fans when he suggested that American billionaires Tom Hicks and George Gillett needed to buy more players. They were unpopular owners and have now been replaced.
But it's a different story in Italy, where Massimo Moratti has emulated his father's presidency by overseeing Inter's capture of Italian, European and world titles.