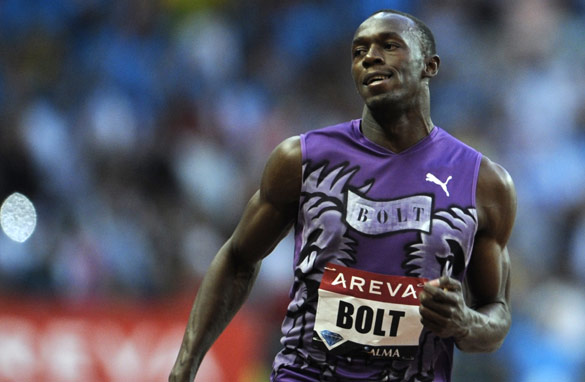 After a quiet 2010, Usain Bolt will be seeking to reassert his dominance next year. (AFP/Getty Images)
CNN's World Sport will be broadcasting its predictions for 2011 in upcoming shows between December 31-January 2. In the fifth of a series of preview blogs, Paul Gittings takes a look at sprint star Usain Bolt's prospects at the World Athletics Championships.
The 2011 track and field season will be crucial in the build-up to the 2012 Olympics, and the sport's top stars will want to lay down a marker with their performances in the major championships.
The question on everyone's lips will be: Can Usain Bolt repeat his triple triumphs at the 2008 Beijing Olympics and 2009 Berlin world championships - and again break world records to boot?