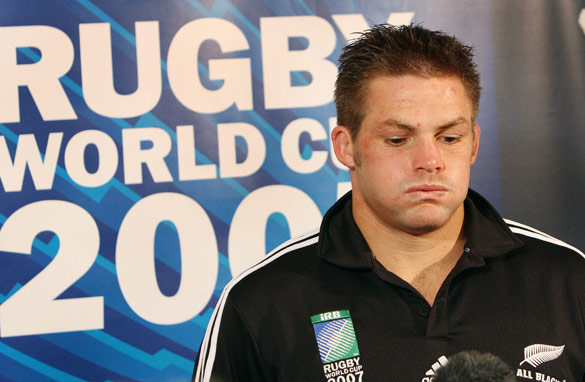 New Zealand captain Richie McCaw will seek to make up for his 2007 World Cup disappointment. (AFP/Getty Images)
CNN's World Sport will be broadcasting its predictions for 2011 in upcoming shows between December 31-January 2. In the second of a series of preview blogs, Alex Thomas takes a look at the contenders for next year's Rugby World Cup.
After nearly two and a half decades of being both the planet's best rugby side and its biggest chokers, New Zealand will finally banish their demons and be crowned world champions on home soil in October.
The All Blacks have been the team to beat for far longer than a quarter of a century, but it wasn't until 1987 that rugby union's first World Cup was staged. Suddenly, the sport's leading side was determined by a single tournament instead of dominance over a period of time.