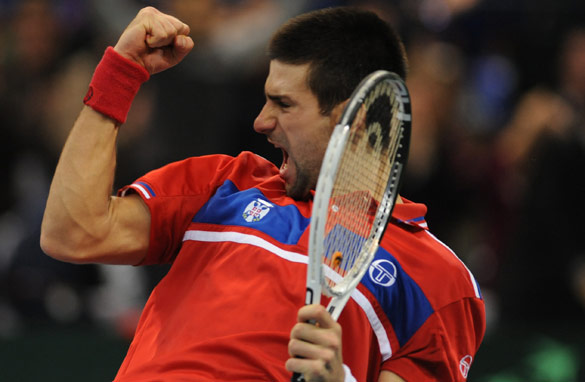 Novak Djokovic helped Serbia to a thrilling first Davis Cup title, beating France 3-2 in the final. (AFP/Getty Images)
Well done Serbia! A great Davis Cup final was just what the doctor ordered for a prestigious tennis event which desperately needed a shot in the arm.
Let's face it, the Davis Cup has lost much of its luster in recent years. The top players play sporadically in the teams tournament, preferring instead to focus on their individual careers.
But now that the men's ATP Tour has announced it will lengthen the off-season in 2012, the International Tennis Federation should use the moment to also change the format of the Davis Cup or risk it falling further into obscurity.