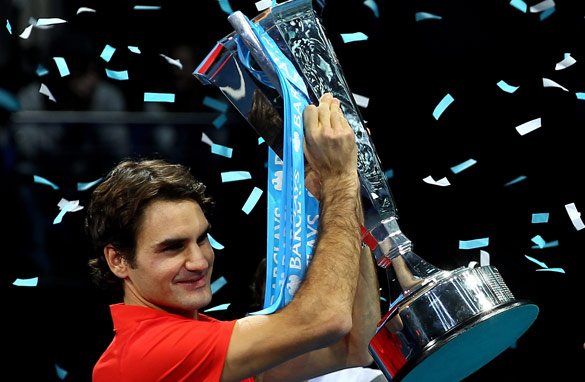 Roger Federer won the season-ending ATP Tour World Finals at London's O2 Arena on Sunday.
After Wimbledon, several well-known commentators speculated that Roger Federer would never regain the number one ranking. At the time I thought it was way too early for such speculation and found such talk quite irritating. What must have Federer thought?
Arguably the classiest man in tennis - he's given so much back to the game - treated like an also-ran after a relatively poor summer season (relative because most players would die for the results he had!)
How quick we are to write athletes off.
From his performance at the ATP World Tour Finals in London, I believe Federer could well take the 2011 season by storm. In a tournament which included the top 8 players in the world, the Swiss lost just one set throughout. That was in the final against Nadal, which in the end he won convincingly.