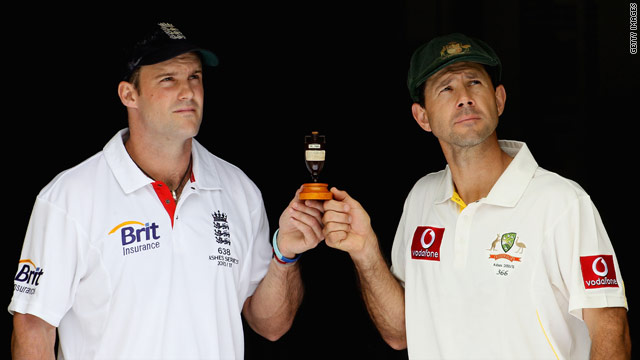 Opposing captains Andrew Strauss, left, and Ricky Ponting will be hoping their team lifts the Ashes urn.
Having reported from Australia on every day of every Test match during England's 5-0 whitewash in the last Ashes contest there, I believe Andrew Strauss and his men face a mammoth task to win this series.
Yes, England's team is more settled than Australia's and, yes, they have shown better recent form and a more coherent and consistent selection policy. However, no Ashes series was ever won with superior rhetoric before the action got under way.
If that sounds obvious, it's worth transporting you back to November 2006, just 14 months after England won back the famous little Ashes urn in a scintillating contest on home soil -– and they had high hopes of winning "Down Under" for the first time in 20 years.