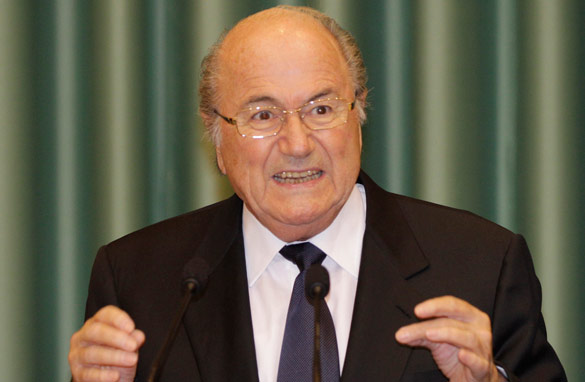 The 74-year-old Sepp Blatter has been president of FIFA since 1998. (AFP/Getty Images)
FIFA's guilty verdict against two of its top officials in the World Cup "cash for votes" scandal isn't surprising. The case was reportedly so cut and dried that it would have been counter-productive for football's ruling body to be seen to protect its own. What is surprising, however, is that FIFA claims such righteous indignation that this kind of corruption exists within its ranks.
Absolute power corrupts absolutely, as they say, and FIFA has managed to carve itself a niche as the ultimate untouchable in the sporting world, even to the extent that it puts its own laws above those of actual governments by forbidding political interference in football matters under pain of expulsion for the guilty member country.