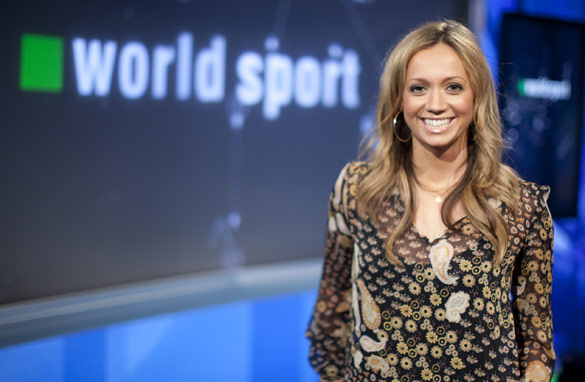 What changes would like to happen with World Sport?
You may not know, but CNN's World Sport has been on the air since 1993, and despite being in our 18th we're as keen as we were on the first day of broadcast to deliver what you, our audience, want to see.
In our time on-air we've built a reputation for speaking to biggest names in the business (Rafael Nadal, Cristiano Ronaldo, Alex Ferguson, David Haye, Lionel Messi, Kobe Bryant, Roger Federer, Lewis Hamilton in 2010 alone), bringing you the latest from the planet's top events and giving insight and analysis to the stories that make the headlines.
Recently, the program has also started to increasingly reflect how sport news is being reflected and reacted to online. So now it's your chance to have your say about how we plan to shape the show in the future as we embark on a week of conversation with the World Sport audience.
There are three ways for you to interact: leave your comments at the bottom of this blog, send us a direct message via our Twitter account @WorldSportCNN or email the show at Worldsport@cnn.com.
Would you like to see more guests or have more time in the show devoted to analysis? Maybe it is sport highlights that remain top of your list of requests or maybe there are sports we currently do not cover and should. Whatever your thoughts about the program we want to hear them so we can continue to be first choice for our fans.
Tune into World Sport - at 0400, 1130, 1630 and 2230 GMT daily - to hear your feedback highlighted in the program and to join in the conversation.