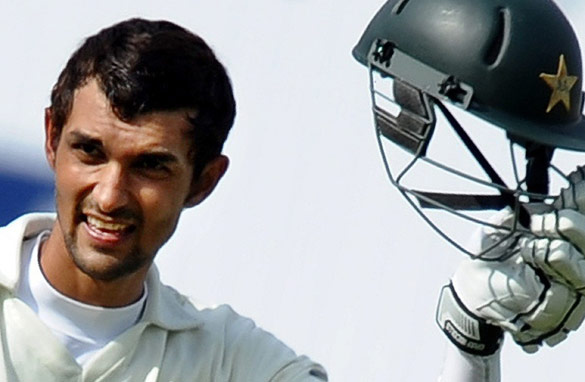 Pakistan wicketkeeper Zulqarnain Haider caused a furor by leaving the team hotel and flying to London on Monday.
Forget Benjamin Button. The curious case of Zulqarnain Haider is far stranger – and his plight has piled the pressure on cricket's governing body to stamp out corruption as quickly as possible.
Here is a young cricketer who appears to have given up his dreams of an international career because he became fearful for his safety and that of his family.
The big, unanswered question, on a day of confused and conflicting reports, is ... why?
If you take the story at face value, Zulqarnain claims to have been approached by men in Dubai, speaking in Urdu but not with Pakistani accents, who tried to get the player to fake his performance during matches in return for money.