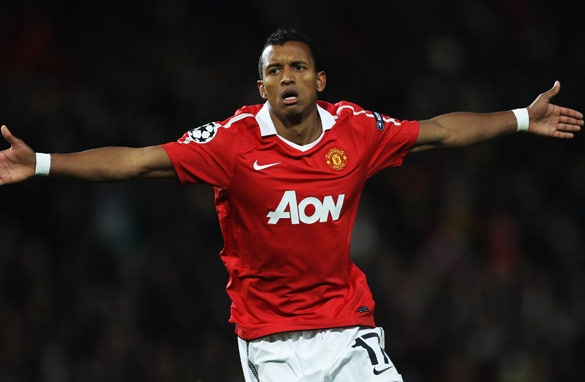 CNN's Pedro Pinto predicts Manchester United will win the English Premier League title this season.
The English Premier League season is shaping up exactly as expected and in my mind there is still no doubt that Manchester United will be crowned champions next May.
That's not to say that many of the events which occurred in the early part of the season were foreseen, it would have taken the fortune-telling abilities of Apollo to foresee such happenings. For example, Liverpool dropping into the relegation zone or Wayne Rooney coming within an inch of leaving the hallowed turf of Manchester United, were unbelievable to pundits and commentators across the board.
However, at a time when teams have completed the first quarter of the season, it is starting to become evident who are the contenders, and the pretenders.
Manchester United will win the title because they have the greatest amount of players who decide games. They also have the most complete squad in the league. If you consider that so far they have played poorly, especially away from home, and find themselves just two points behind Chelsea, it says a lot about what they can do when they start firing on all cylinders.
Considering what has happened at Old Trafford this season, they really should be struggling to keep their act together. Their best player and key goal-getter, Rooney, has found the back of the net just once so far, is under-fire from a recent off-the-pitch scandal and has bridges to build after his threat to leave.
Besides the troubles surrounding their top striker, United have also failed to get the best out of their other core players. Rio Ferdinand, Ryan Giggs, Michael Carrick and Dimitar Berbatov have all missed games with injuries and have yet to hit top form, while Antonio Valencia has only played a few games this season.
So far they have been able to get the job done thanks to two young players who have exceeded expectations – Nani, who is showing that he can be one of the stars in the Premier League, and Javier Hernandez who is showing a knack for scoring important goals even though his role for this campaign was penciled in as that of a cameo.
Can you imagine how good United will be when most of their players are fit and when they start getting in their usual flow? Scary...
You may ask how Chelsea can be so easily dismissed when they have been leading the league since day one? Well, they can't. They still have top quality players and will challenge for the title all the way down to the last game.
But their players are aging and their squad is too thin. Furthermore, their priority is winning the European Champions League. At the business end of the season, they will rest players in the domestic competitions to have them all fit and ready for Europe; that means they will eventually succumb to United.
As far as Arsenal and Manchester City are concerned, they don't have the experience or the stability to win the title. The Gunners continue to show time and again they lack a leader on the field that can inspire a young and promising group of players to achieve greater things. While City are still under construction and certain players' egos will prevent them from building the kind of unity a team needs to lift trophies.
One final note concerning Liverpool. Before the season started, I predicted they could finish in second place. That looks silly right now, but don't discount the Reds making it into the top four by the end of the campaign. With Roy Hodgson finally settling on a starting eleven he can rely on, and Fernando Torres rediscovering his scoring touch, the Anfield club could yet qualify for the Champions League.
There you have it, my progress report so far. And just like I predicted in August before a ball was kicked, this season the Premier League trophy will head back to Old Trafford. No ifs, buts or maybes...