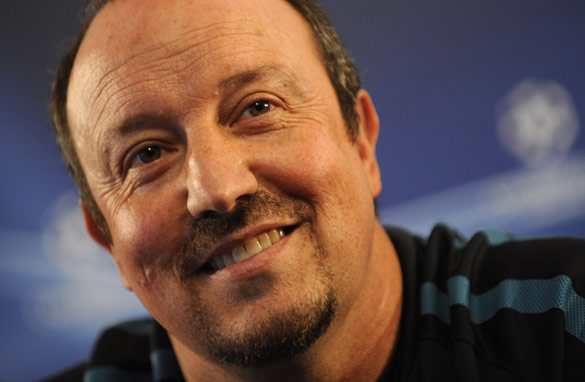 Rafa Benitez, Inter Milan's Spanish coach faces a testing time in his first season.
CNN's Pedro Pinto will interview Inter Milan coach Rafael Benitez on Thursday 4 November. Leave your questions for the Spanish manager at the bottom of the blog.
November could be a crucial month for Inter Milan and coach Rafa Benitez. By the end of it, the Nerazzurri will either have built the necessary momentum to have a successful season or see debilitating cracks appear that could lead to a premature ending of the Spaniard's tenure in Italy. That's how finely balanced former Liverpool coaches popularity is right now.
This week Inter will play English side Tottenham Hotspur at White Hart Lane. Hardly an intimidating venue for a club that has won three European Cups and has graced the greatest grounds on the continent in recent years, but the Champions League match against Spurs could nonetheless be a decisive one in Group A.
If they win, the defending champions will guarantee first place, therefore ensuring an easier draw for the first knock-out stage. However, a defeat could see them overtaken by Tottenham in the standings and facing the embarrassment of early elimination from the competition.