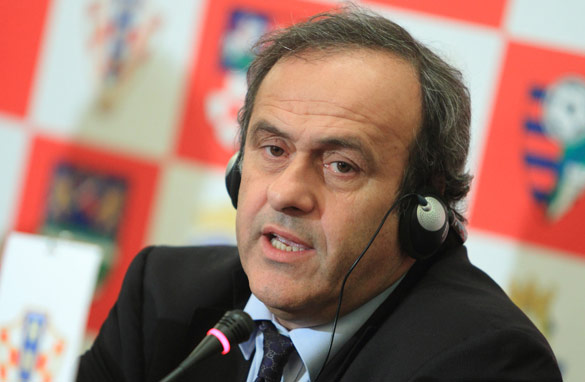 Now we know why the football hierarchy is all fingers and thumbs when it comes to making delicate decisions about the game - the boys spend much of their spare time in the fantasy football world of Sony PlayStation.
Michel Platini's fears that introducing goal-line technology would lead to "PlayStation football" is the second time in a week that a top football figure has drawn an analogy between the real game and a video game.
However, while Platini made a negative connection, Chelsea boss Carlo Ancelotti, in describing in-form striker Florent Malouda, as a "PlayStation footballer", inferred that the Frenchman's similarity to the mini-me version of himself was a good thing, and I have to agree with him.
Before I continue, I must confess that I don't own a PlayStation, though I do have a Wii, and routinely get thrashed by my 10-year-old son on his FIFA Soccer game, even though he plays kick and rush and I take the tiki-taka approach favored by Spain and copied, with varying degrees of success, by my home-town club, Arsenal. Shoot, why don't you!