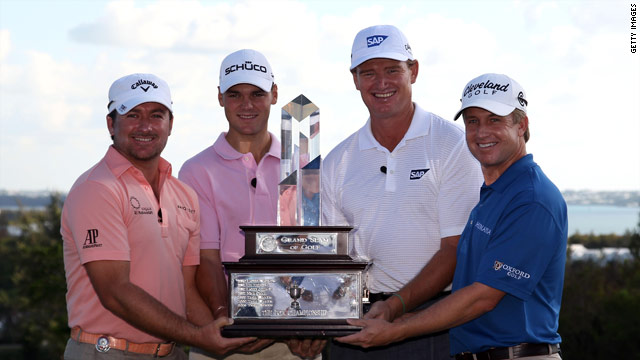 The four participants in the PGA Grand Slam of Golf battled it out for over $1 million in prize money.
Golf's silly season officially began with the PGA's rather loftily titled Grand Slam of Golf, which took place in the sun-kissed paradise of Bermuda recently.
It brings together the four winners of the year's majors who play over 36 holes. The winner takes home  a cool $600,000  with generous prize money for the other three.
PGA champion Martin Kaymer and U.S. Open winner Graeme McDowell snapped up their invitations but unfortunately for the organizers, Masters champion Phil Mickelson understandably decided to put his family first after a long season and skip the event, while British Open champion Louis Oosthuizen was injured.