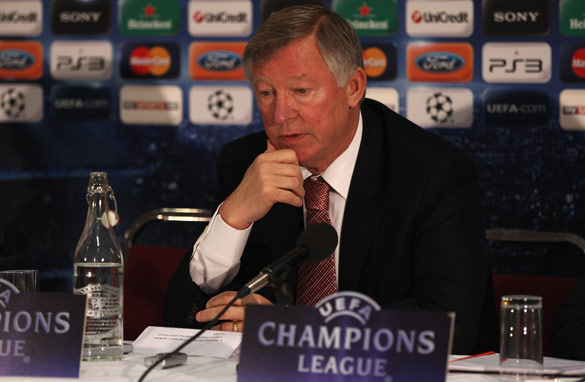 Alex Ferguson may have played a masterstroke with his handling of the Rooney affair.
So it was all a storm in a tea cup. A little tantrum. A cry for attention. Call it what you will, but Wayne Rooney's dramatic about-face over his decision not to sign a new deal with Manchester United caught us all on the hop and left this particular journalist dumbfounded as to why his dirty laundry was ever aired in public.
A day ago Wayne Rooney was on his way to becoming a pariah at Old Trafford, not just for rejecting the offer of a new contract, but for damning the club as un-ambitious and a spent force in terms of its ability to sign big name players and win major trophies.
Wazza was on his way to Real Madrid, Manchester City, Barcelona, or Chelsea, take your pick, and was destined to be a target for the Red Devils' boo boys for the rest of his career.
So what happened? Did Sir Alex Ferguson, already earmarked as "a genius" by Rooney in the midst of all the kerfuffle, work his magic again? Well that's what Wazza says, though can we believe him after the schizophrenics of the last few days?