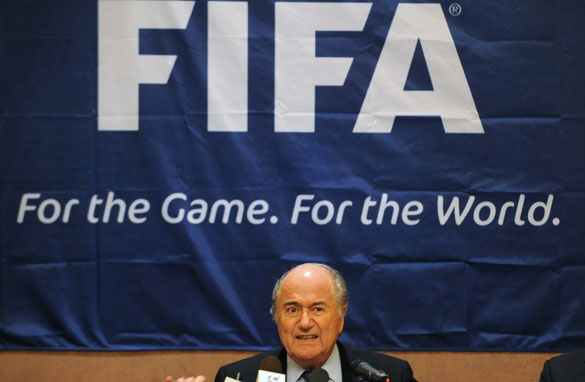 Members of the FIFA executive committee, of which Sepp Blatter is president, have been accused of selling their votes of the 2018 and 2022 World Cup election in December.
The news that two FIFA executive committee members allegedly considered selling their votes for the 2018 and 2022 World Cup election came as a surprise to many and, if proven true, will be highly corrosive for the game in general.
The game of football generates passion around the world like no other sport and its reputation is rightly guarded by those who are in charge. FIFA president Sepp Blatter's concern over the severity of such accusations was evident by his release of an open letter to the world's media, where he sought to quell anxiety over the legitimacy of the current voting process.
It is a crucial time for world football's governing body, with the announcement of the winning bid for the 2018 and 2022 World Cup scheduled for 2 December. Consequently the sport will be keen to show that it is not subject to the same sort of corruption that has blighted other areas of sporting competition.