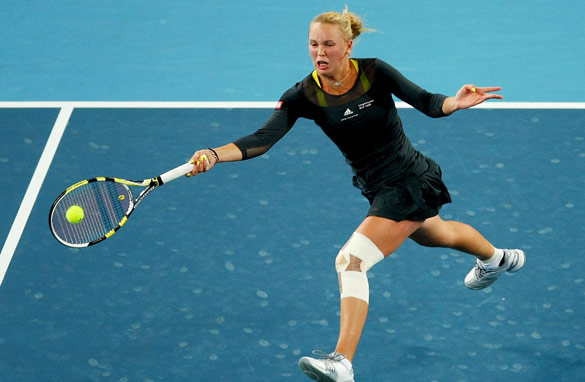 Caroline Wozniacki has risen to the top of women's tennis, but has yet to win a Grand Slam event.
Despite having never won a major title, Caroline Wozniacki is the new top-ranked player in women's tennis.
The young Dane's rise to the summit has once again started the debate: Is she a worthy number one, or are the WTA rankings flawed?
You'll remember the same topic came up when Dinara Safina became world number one last year, and Jelena Jankovic before her. Neither player had won a major then, and they still haven't.
I think we all agree that if Serena Williams was fit, it would be her that would sit atop the rankings rather than Wozniacki.