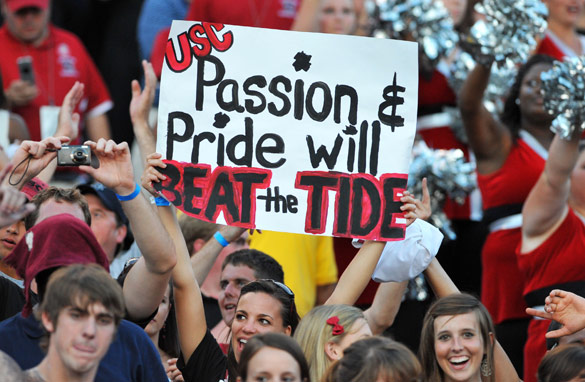 One South Carolina fan shows her support as they take on Arizona's Crimson Tide.
I've covered World Cup and European Champions League finals and witnessed some of the most niggly and bad-tempered Manchester and Merseyside derbies in the English Premier League, but nothing quite prepared me for my trip to the University of Alamaba where the Crimson Tide faced Florida last weekend.
I was curious as to just what to expect. I know from nearly seven years of living in the States that College Football is a big deal, especially here in the South. But was there really going to be 101,000 fans showing up for what, at the end of the day, was a meeting between a pair of rival universities?