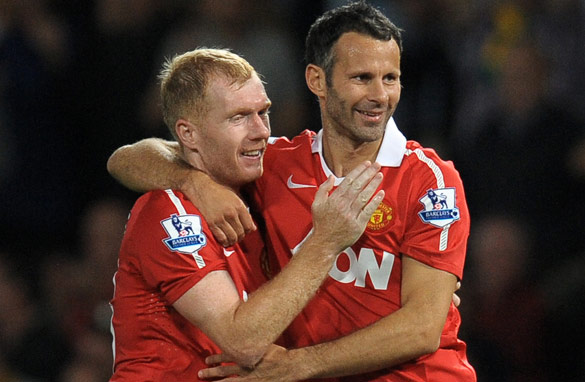 Ryan Giggs (R) and Paul Scholes have spent their entire careers at Manchester United - a rarity these days.
You know what intrigues me these days? The love and loyalty football fans have towards their clubs.
Regardless of the managers and players that come and go every season, they remain faithful. Even if they can't pronounce the name of the new centre forward who was bought from an unknown club, they will sing it with all their might when he scores a goal.
Yes, the unconditional love is still there and it really impresses me. In today's world, where players show little allegiance to the colors they represent, why are fans still so passionate towards them? And is this about to change?