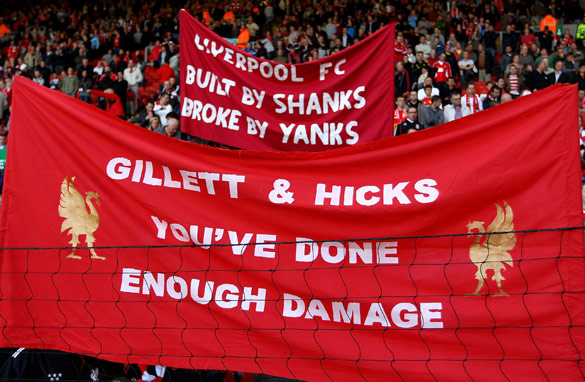 Liverpool fans show their feelings towards the current American owners.
News that the sale of Liverpool football club - one of the world's most successful and famous teams - had been agreed, in principle at least, was greeted with a sense of optimism by many of the legions of Reds' fans around the world.
As one supporter from India stated on the team's official Facebook page: "It is excellent news after a lot of problems ... this new buyer can help us get back the glory after two decades!"
Such reaction was no surprise. Any sniff of change from the doom-and-gloom which currently surrounds the once mighty team was always going to provide hope to followers of the Anfield outfit, as the tenure of current owners Tom Hicks and George Gillett has been an unmitigated disaster in the eyes of supporters.