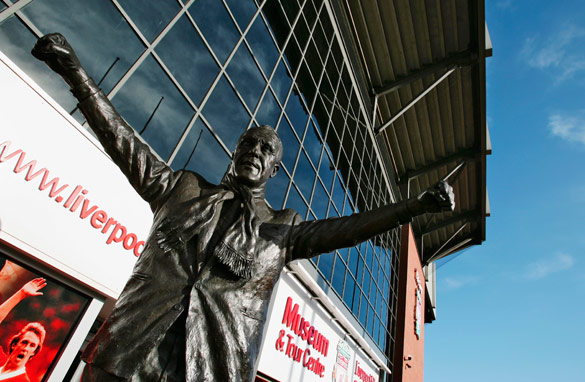 Liverpool's awful start to the season is their worst since before Bill Shankly arrived at the club in the 1959.
Just when Liverpool fans - supporters of the once mighty powerhouse of European football which is now saddled with debt, suffering misfiring players and with no league title win since 1990 - thought it couldn't get any worse, it did.
As hosts to top-flight new boys Blackpool and in desperate need of a win, Liverpool unbelievably lost to the orange-clad minnows of English football 2-1 in front of the Anfield faithful. Considering the Reds have won only two of nine games in all competitions so far this season and were eliminated from a domestic cup by fourth flight Northampton recently, I can't remember a time when they have been so low. What's worse, I don't see improvement anytime soon.
I will be honest with you. I grew up a huge Liverpool supporter. My first love was Benfica, my hometown club in Lisbon, but in my early teens I admired the Anfield club from afar. I was impressed by their quick passing game, their winning mentality and by the passion of their fans. My favorite player was Ian Rush, because at the time I played as a striker myself, but their group of players in the Eighties was phenomenal. The decades that followed were tough. The Nineties were poor by club standards and with the exception of the 2005 Champions League victory, the next decade was disappointing as well.