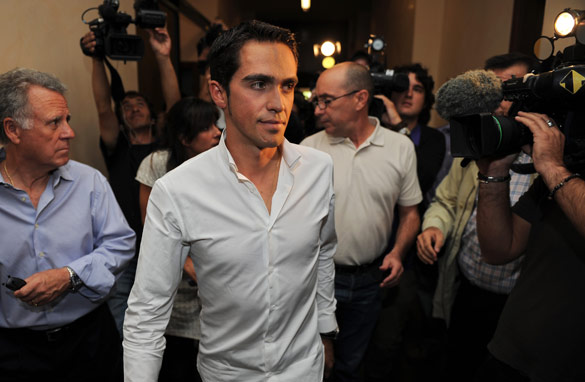 Alberto Contador tested positive for the banned substance Clenbuterol, it was revealed on Thursday.
News of Alberto Contador's positive test for Clenbuterol may have been a shocker to those of us outside the cycling fraternity, but I get the impression that it was an accident waiting to happen for those in the know.
Contador may have been portrayed as the poster boy for the new era of cycling, in which rigid testing would weed out all the cheats and eventually make doping scandals a thing of the past. But it always looked a bit like clutching at straws when your poster boy is a previous doping suspect - Contador lost his place in the 2006 Tour de France in connection with the Operacion Puerto scandal, before facing further insinuations of doping a year later, and again in 2009.