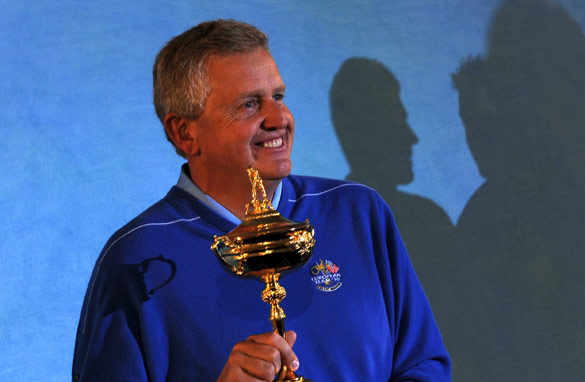 Colin Montgomerie has concerns over his players Tweeting during the Ryder Cup.
As everyone with two digits and a keyboard is aware, the Twitter phenomenon is ubiquitous, and in sport it's no different.
Unfortunately, however, it's also become a double-edged sword. On the positive side, tweeting and other forms of social networking does bring the fans closer to the players, helping sports men and women develop an individual platform that's good for business.
PGA Tour Commissioner, Tim Finchem, said as much when I spoke with him recently at the Tour Championship.
"Anything that creates more interest, more exposure, things that people can talk about or relate to, that's in our interest." he said.