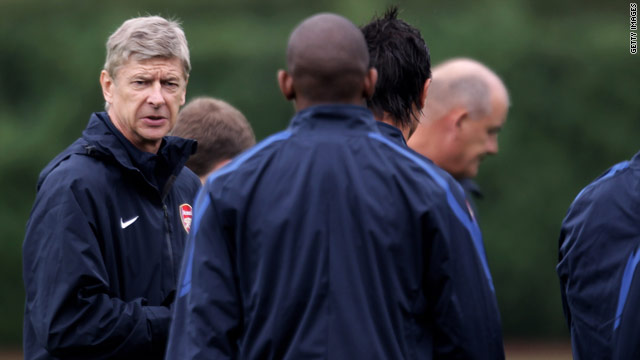 Arsene Wenger (left) is under pressure to deliver silverware at Arsenal after five seasons without a trophy.
Arsenal have not won a trophy in five years and judging from their performances in the early part of this season, that drought will most probably last another year. If it does then Arsene Wenger's time at the Emirates Stadium could come to an end.
I know it is too early to make predictions, but I am pretty confident that with this group of players, the Gunners won't be celebrating any silverware by May, 2011.
What baffles me is that Wenger has had several seasons to invest in his squad, but has decided against it. The French manager continues to insist on relying on young players who have won little or nothing in their careers.