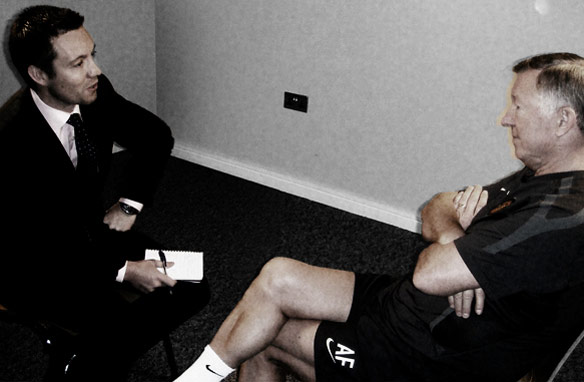 CNN's Alex Thomas asks legendary Manchester United manager Alex Ferguson your questions.
When I took the call, it was good news and bad news. "Would you like to interview Manchester United manager Alex Ferguson?" Absolutely. "You'll only have seven or eight minutes with him". Not ideal – but still a yes.
Because my CNN colleague Terry Baddoo had already filmed a long chat with United's boss during their pre-season tour of the United States, we decided to do something different this time.
We appealed for questions from you – the viewers and readers of CNN International and CNN.COM.
Unsurprisingly, we had a great response, via Facebook, Twitter and our website. You sent in your suggestions from North America, Africa, Europe, Asia and the Middle East – proving yet again that football is truly a global game and the sport's top players and managers, like Alex Ferguson, are world famous.