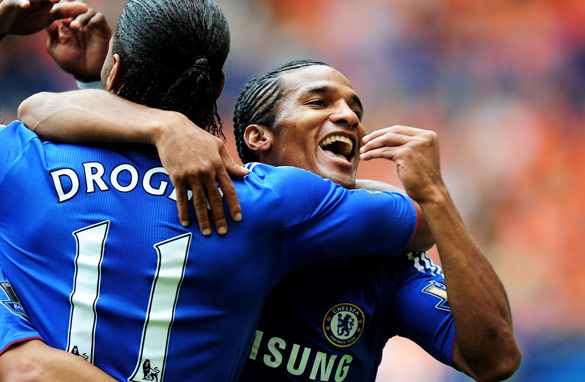 Chelsea's Florent Malouda celebrates another goal for the Blues.
In England, many people are already crowning Chelsea as Premier League champions. After five rounds of fixtures, apparently, there are several commentators and pundits who believe the Blues have already proven they are the best team in the country.
Now if you take a look at the numbers, it is easy to see that Chelsea have looked good so far. They have five wins in five games and they have scored a whopping 21 goals. You don't need to be a genius to figure out that's an impressive average of over four goals per game. Carlo Ancelotti's side have also played some great football at times, and to concede only one goal in the process is also noteworthy.
So, we have established that the Blues are doing well. But are they on their way to another title? Uh … not so fast. At this point, I would like to interject with a reality check.