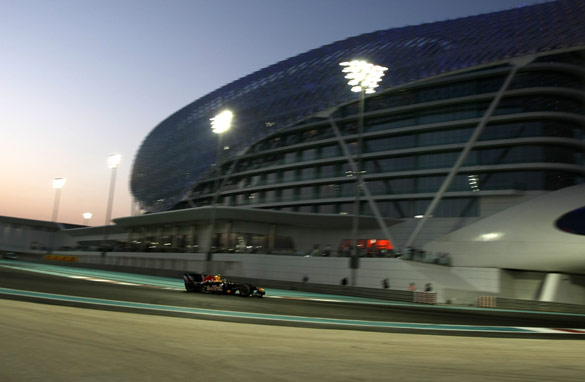 Will Formula One's increased presence in Asia threaten Europe's grip on the sport?
As the 2010 Formula One season bids a fond farewell to Europe, heading east for the culmination of a thrilling world championship dogfight, it begs the question of whether this continental shift might be something more permanent.
With the exception of a weekend of sun and samba in Brazil, Mark Webber, Lewis Hamilton, Fernando Alonso and co will fight for global supremacy in Asia, a trend which looks set to continue into the 2011 season.
South Korea will make its grand prix debut in October, pending approval from FIA inspectors, with India set to follow suit next year with a race in Delhi. When you add this to the six Asian stops already on Formula One's world tour, almost half of next year's circuits will be on the continent.
It also brings the total number of Asian dates on the calendar to eight, level with Europe, and the sport's traditional power base is now coming under serious threat from its neighbor.
In 2003, Japan and Malaysia were the sole grand prix representatives of their continent, and had been joined by tracks in Bahrain, Singapore and China by 2008. This number has increased steadily since, and is a clear indication of the region's growing influence in the sport.
On the track, Europe is still leading the way, with Kamui Kobayashi at BMW Sauber and Hispania Racing's Sakon Yamamoto the only Asian drivers with a car this year.
Off the track, however, Europe is quickly losing ground. The greater financial strength of Asia, particularly in oil-rich nations, has given them a distinct advantage, with European countries still finding their feet following the global economic downturn.
If you add to this the potential expansion of the sport's fan base in a country such as India, with an estimated population in excess of one billion people, it would seem the winds of change are blowing through the paddock.
Although no amount of money could buy the rich heritage and tradition of venues like Monte Carlo and Silverstone, the enthusiasm and drive of the new F1 countries poses serious questions about Europe's grip on the sport.
Formula One has built solid foundations on Europe's prestigious teams, historic venues and passionate fans, so a complete shift in control seems to be unlikely.
Nevertheless, if the people of Asia embrace their races with the same level of dedication that's been put into the organisation of their races and design of their tracks, then Europe may have to start looking over its shoulder.