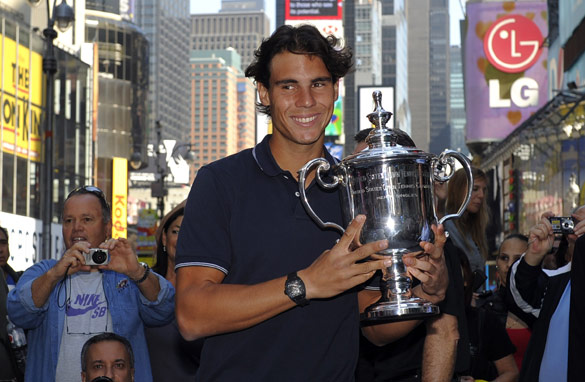 Can Rafael Nadal overhaul Roger Federer and become the greatest ever?
If you had to describe Rafael Nadal's tennis in one word, what would it be? Mine would be "relentless."
Off the court though, the word I'd use, would have to be "modest." Here we have a champion who, though ranked number one by a land-slide, refutes the fact that he's the best player in the world.
And rightly so. I'll get to that in just a moment. First let's consider his service grip-change, which he decided on two days before the U.S. Open began!