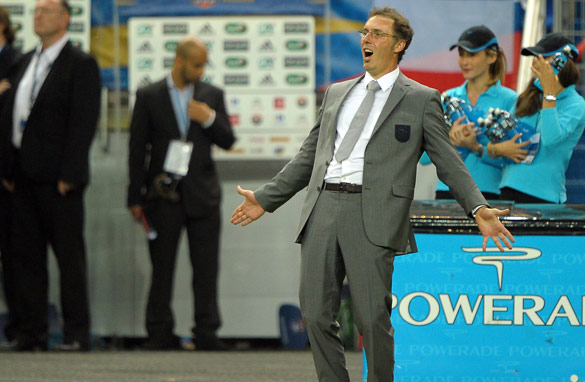 Laurent Blanc's young France squad lacked leadership and experience in their defeat against Belarus.
As I learned of France's home defeat against Belarus, I wondered if this was the lowest ever point for French football, and more importantly, how are they going to turn their fortunes around?
Friday's loss was Les Bleus' fourth in a row and there seems to be no light at the end of the tunnel for a team that lacks confidence, personality and experience.
I was in South Africa when France's players decided to strike in protest of the French Football Federation's (FFF) decision to send Nicolas Anelka home following an altercation with Raymond Domenech. I couldn't believe that professional athletes would actually refuse to work during a tournament which should represent one of the highlights of their careers. It would have to take a lot of anger and frustration for a group of players to take such a decision.