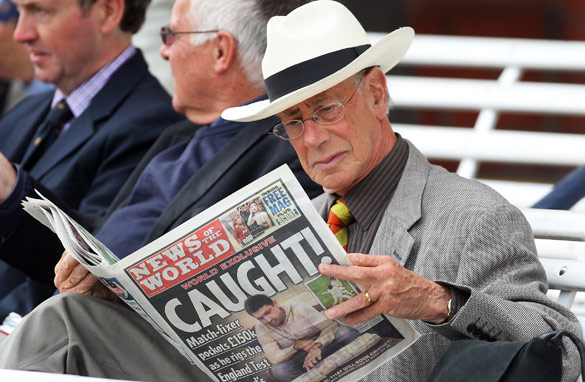 Pakistan's cricket team has been engulfed by accusations that some of their players are involved in a betting scam.
The allegations are damning, and the evidence of match-fixing produced by the British newspaper The News of The World could be devastating for the sport in Pakistan, where cricket is an obsession and a way of life.
That their players – their heroes, their icons – may have been involved in such a monumental scandal will be hard to swallow. That would be true at the best of times, but especially now, with Pakistan grappling with catastrophic flooding and a destabilizing terrorist insurgency.
The ray of hope and inspiration the players could have provided in the overseas Test series against England has been dramatically extinguished. The team was thrashed by their hosts, and have been publicly humiliated.
Many sports can be the victims of match-fixing, especially in the era of spread-betting where pundits can gamble on anything from the winner to the tiniest details of a match. Cricket is especially vulnerable, and it has been tarnished often in the past. Pakistan cricket has been faced with such allegations since the 1990s and already this year, several serious claims - yet to be proved - have been made.