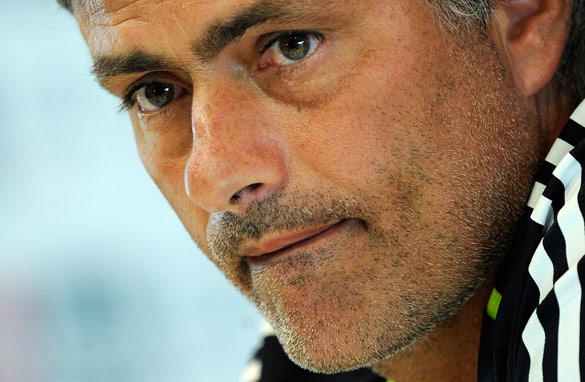 Jose Mourinho will have to wait for the La Liga title according to CNN's Pedro Pinto.
New season, same old story. In my mind, there is no way Barcelona's dominance of Spanish football will end this year, even if you consider Real Madrid will no doubt improve under the guidance of Portuguese coaching maestro Jose Mourinho.
The two-time defending champions are just too strong and too solid to finish below their old rivals in the league table. And while I'm in the predicting mood, here's my forecast for the other movers and shakers for the forthcoming season in the Primera Division
Champions – Barcelona
Last season, Barca and Real staged a duel of epic proportions. It was a case of "whatever you can do, I can do better." When the dust settled, Pep Guardiola's side had set a new record for points, while Real came close to beating the mark for most goals scored.