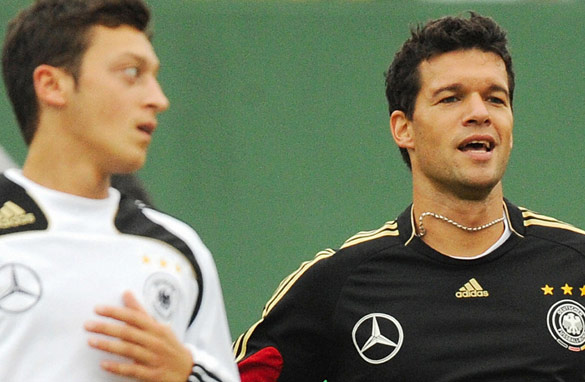 Mesut Ozil (left) and Michael Ballack (right) have interesting seasons ahead of them.
On the eve of the new Bundesliga campaign, there are two players who in many ways symbolize the changing of the guard in terms of the leading talent that will now drive the German national game.
The World Cup often proves definitive in the careers of footballers, and considering the pedigree of German participation at the most prestigious tournament in global soccer, any progress is invariably watched by fans across the planet.
The experience of Michael Ballack and Mesut Ozil over the showcase in South Africa, however, could barely be more contrasting.
Ballack, prior to June, looked set for an awesome finals. The free-scoring captain of the side, coming up for his hundredth cap, was aiming to better his second and third finishes at previous World Cups by lifting the trophy in Soccer City.