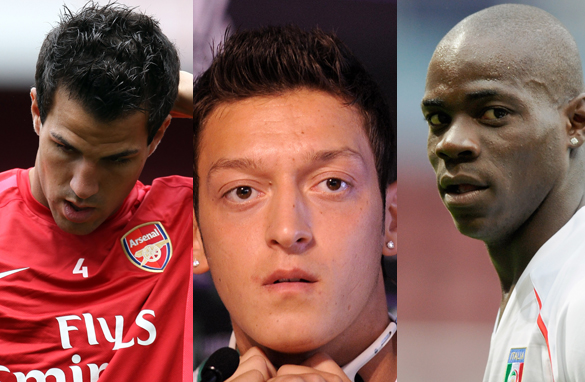 Should Cesc Fabregas (left), Mesut Ozil (center) and Mario Balotelli (right) have shown more respect?.
Am I the only one getting tired of all the stories involving unhappy, ungrateful, unappreciative footballers who whine and complain every time they want to change team?
"I wish I could play for this club. I wish I could play for that club. I am so unhappy where I am."
The close season saw three transfer sagas filling the front pages of many of Europe's sports newspapers, and I am honestly bored of them. No prizes for guessing what the first story is. It made the headlines for a solid month and it involved Cesc Fabregas' "dream" to return to Barcelona.
Now everyone has a right to want to go home, but let's take a closer a look at the sequence of events involving the Spain midfielder.