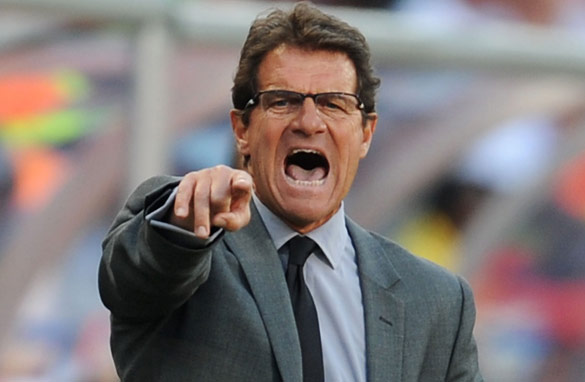 Fabio Capello needs more help from national football chiefs to produce a good England team.
Atlanta (CNN) - As the road to the 2012 European Championship begins with a ludicrously timed set of international friendlies that come too soon after the World Cup and too close to the start of the European club season, English football is in a quandary.
The English Premier League prides itself, rightly or wrongly, on being the best league in the world, yet the abject failure of the England team at the World Cup made it the laughing stock of the tournament. And it wasn't just because Fabio Capello's men underachieved, it was because so much of England's failure was self-inflicted.
At club level, the physicality of the English game is unmatched. And, at the pace and intensity it demands, you just can't play football for 11 months of the year and expect to stay fresh. But still, that's what the England players are required to do, and will continue to do until the powerbrokers in the English game put aside their egos and mercenary mentalities.