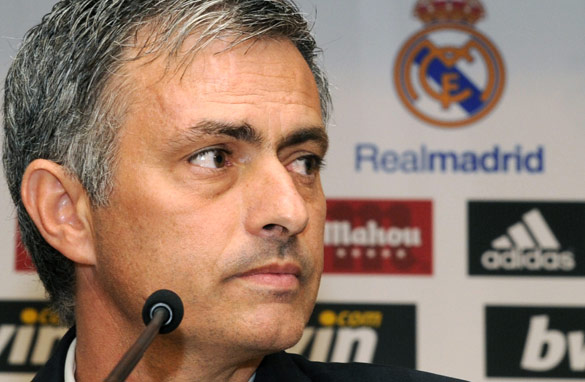 Jose Mourinho is unlikely to tolerate a repeat of Real Madrid's recent failures in the Champions League. (AFP/Getty Images)
London, England (CNN) - Real Madrid last won a knockout tie in the Champions League in 2004. True story. The most successful club in the history of the European Cup, lifting the trophy nine times, has not even come close to winning the competition in the last six years. This despite the fact Los Blancos have spent hundreds of millions of dollars buying some of the best players on the planet under presidents Florentino Perez and Ramon Calderon.
That's why Jose Mourinho has been hired. After season after season of galactico-caliber signings, Real realized that what they needed was a manager with a profile and an ego as large as the brightest stars shining at the Santiago Bernabeu.
As Real start their pre-season in the United States, I thought it was a good time to look at what we can expect from them this season.