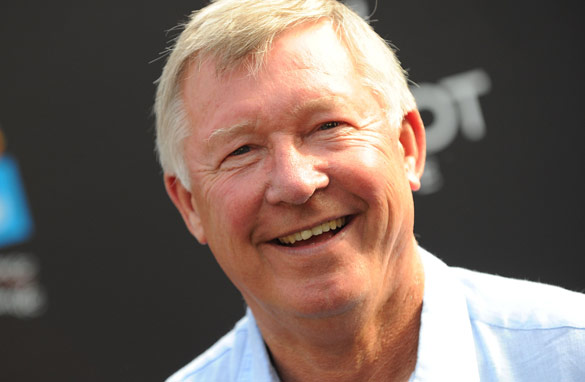 Alex Ferguson has shown a more genial side of his personality on tour in the United States. (Getty Images)
Atlanta (CNN) - "Good interview." Alex Ferguson shakes my hand. "Good interview, son," he says again, patting me on the back. Alex Ferguson is my dad!
Could that be the same Alex Ferguson who can freeze a journalist at a hundred paces with his curt replies and icy stare? The same man whose infamous "hairdryer" blasts of discontent can turn superstar footballers into quivering schoolboys? The same Alex Ferguson who signaled the end of David Beckham's Manchester United career with a much-publicized kick of a boot that gave Becks an eyebrow parting that certainly wasn't a fashion statement?