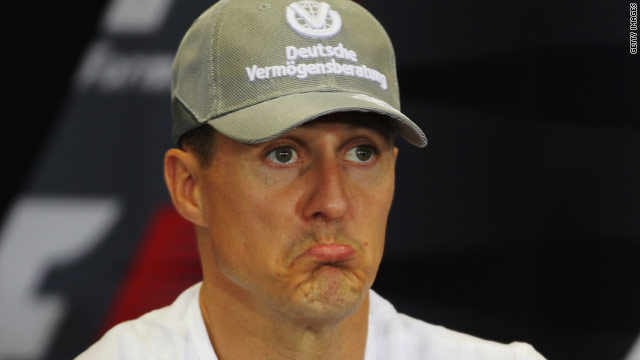 Schumacher has cut a gloomy figure for much of his comeback season in F1.
The alarm bells will no doubt be ringing loud and clear in Michael Schumacher's helmet after another disappointing display in qualifying for his home grand prix.
Eleventh fastest would have simply been unacceptable for Schumacher in the past, but it is now becoming the norm.
Since his return to the racetrack for the 2010 season after a three-year hiatus, Schumacher has looked a shadow of his former seven-time world champion self and it's beginning to look like a big mistake.