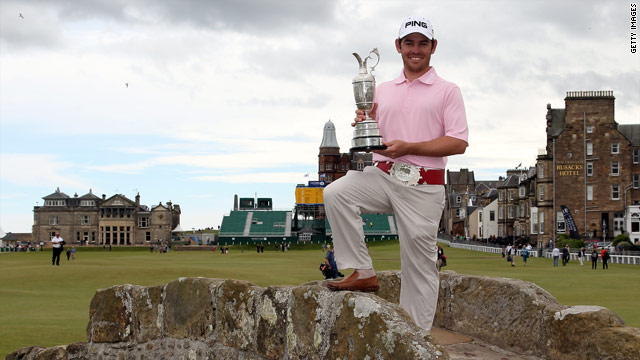 The new champion proudly displays the Claret Jug while standing on the Swilcan Bridge.
London, England (CNN) – Let's get one thing straight: Louis Oosthuizen thoroughly deserved to win the British Open.
And those of us fortunate enough to experience the warmth of his reception from the fans as he paraded the replica Claret Jug were left in no doubt that over the week his blend of outstanding golf talent, endearing modesty and impressive mental strength had won over pretty much everyone around St. Andrews.