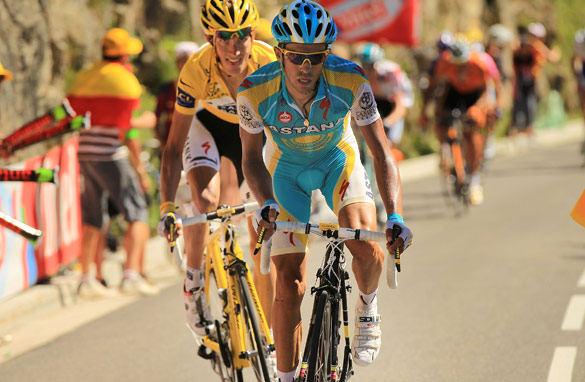 Alberto Contador leads his main rival Andy Schleck in the Tour de France. (AFP/Getty Images)
(CNN) - Arcane ideals of sportsmanship often seem out of time in a modern world of professional sport in which doping, match-fixing, handballs and controversies over referees, umpires and technology long ago clouded the Corinthian spirit to which purists still cling.
Given that cycling has long been tarnished by allegations over doping - arguably the most cynical and premeditated way in which a competitor can seek to gain an advantage over a rival - casual followers of the sport might have assumed that a sense of fair play had gone the way of the penny farthing.