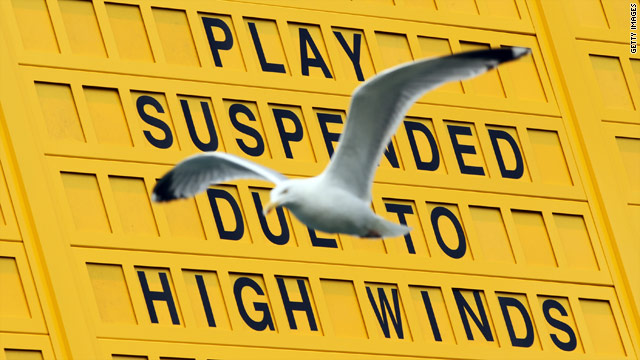 The scoreboard at St. Andrews tells the story of the second day.
St. Andrews, Scotland (CNN) - One of the reasons why the Old Course hasn't undergone any dramatic changes over the centuries is that the wind determines how hard the course will play.
And on Friday it became unplayable, forcing Open Championship organisers to suspend the tournament for about an hour. But even when the field returned the course was giving nothing up by way of birdies because the wind was the Old Lady's defense and the barriers were up.