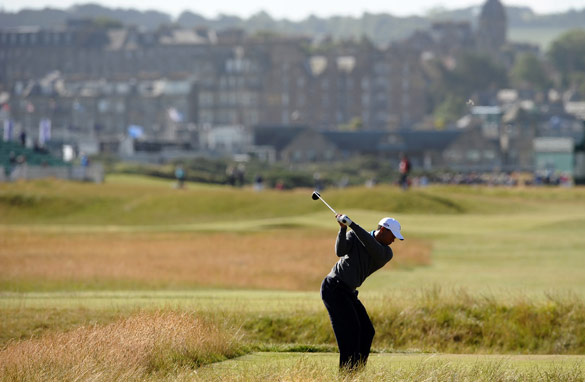 Can Tiger Woods bounce back from his problems and win at the home of golf for the third time? (AFP/Getty Images)
St. Andrews, Scotland (CNN) - There is pretty much only one thing you can guarantee ahead of the Open Championship at St. Andrews: it is going to be windy and cold, and will rain at times.
As for who is going to win from the field of 156, it's been a while since I have covered a British Open and thought that no-one really stands out.